Laman resmi untuk anime TV The Misfit of Demon King Academy mengumumkan visual key terbaru yang dibuat oleh studio produksi anime SILVER LINK dan mereka juga mengumumkan premier terbarunya pada bulan April mendatang.
Selain kedua berita tersebut untuk pengisi suara karakter kembarnya akan diisi oleh Tomori Kusunoki sebagai Misha Necron dan Yuko Natsuyoshi sebagai Sasha Necron.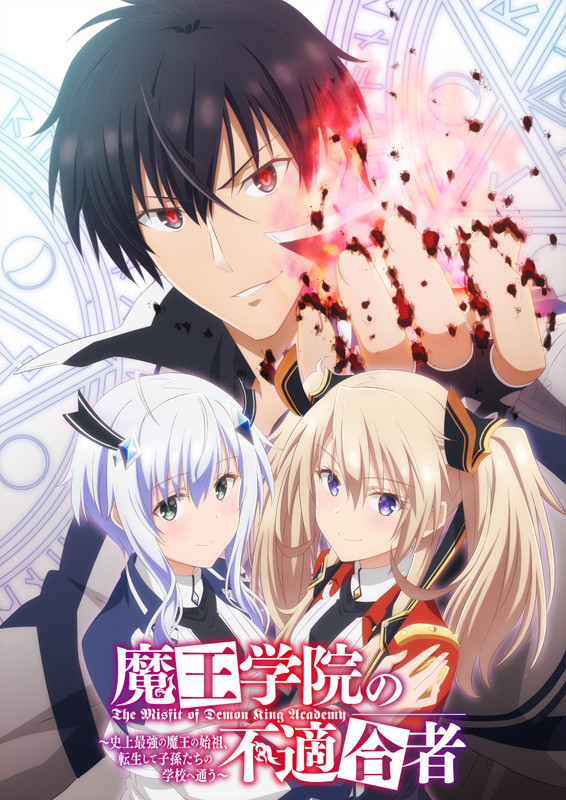 Anime ini disutradarai oleh Masafumi Tamura, lalu untuk assisten sutradara diisi oleh Mirai Minato, desain karakter oleh Kazuyuki Yamayoshi, series composition oleh Jin Tanaka, sound director oleh Ryosuke Naya, musik oleh Keiji Inai dan Anime Production oleh Studio SILVER LINK.
The Misfit of Demon King Academy ini merupakan adaptasi dari Novel karya Shu, karyanya tersebut diilustrasikan oleh Yoshinori Shizuma. Selain itu, novel tersebut diadaptasi menjadi manga oleh Kayaharuka dan mulai diunggah pada Juli 2018.
Sinposis: Anoth, seorang raja iblis tirani telah mengalahkan manusia,roh dan dewa. Namun karena terlalu sering bertempur raja iblis bosan dan mengharapkan kehidupan yang damai. Ia pun bereinkarnasi, ketika ia bangun dua ribu kemudian ia mendapati dunia menjadi sangat damai dan keturunannya menjadi lemah dan ilmu sihir mengalami penurunan yang drastis. Kemudian ia mendaftar ke akademi iblis untuk merebut tahta yang sebelumnya, namun sihir yang ia gunakan ternyata diluar nalar dan mengalami ketidak cocokan untuk sekolah tersebut.
The post Anime TV 'The Misfit of Demon King Academy' Umumkan Premier Terbaru appeared first on Japanese Station.